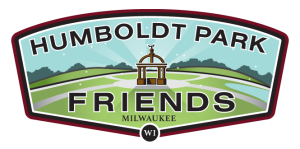 Minutes General Membership
February 4, 2017
Attendance: Zeno Franco, Tim Richter, Marie Sandy, Ignacio Catral, Myron Thomsen, Laureen Stirmel Jane LeCapitaine, Supervisor Haas & Tom Dillion
Announcements
2 Smoking stations – Cliff's staff will install one at main entrance away from immediate door entrance and one near the beer garden entrance – also not at immediate entrance
Graffiti – Big increase in around park
Spring Events
Spring Easter Egg Hunt – Saturday, April 8, 2017 at 11:00 am; we are now a real committee, with more than 2 members; based on the ability to secure donations this year HPF will increase the number of filled eggs to 4000 – First Federal bank agreed to help fill eggs; including a drawing of an Easter Fill basket, one for each age zone and a stroller check in area. And there will be a life size East Bunny!

Need volunteers – 20 twenty

Marie Sandy is developing an event volunteer and time inventory to be posted on FB and other social media sites as well as HPF website.

Park Clean Up – Saturday, April 29, 2017 9:00 am to 12 Noon; coordinated by Myron & Linda Thomsen; bags & gloves will be donated by KGMB (Keep Greater Milwaukee Beautiful).
Beer Garden – open in May, new programming to bring more folks into the beer garden.
Bocce Fest – while scheduled for August, if HPF is not able to secure the needed volunteers to help plan the event as well as the set up & take down and the many tasks during the event, Bocce may be canceled; decision will be made by the board. If Bocce does take place there will be no band and food vendor. Last year was a fundraising loss for the organization.

Courts will be reduced from 8
Teams will be capped at 16
Cost per team will increase
Bathroom Renovations estimated cost for both bathroom is $50,000; bathroom could be completed before the opening of the beer garden; HPF has the construction specifications; forwarded to County Parks for their final review and input; will schedule a meeting between Parks, HPF and the contractors for final review. HPF will draw from the Maintenance Fund established with the agreement of the beer garden and County Parks; in addition, HPF will contribute and apply for funds from the County's Amenities Fund.
Roof of pavilion – County Parks is securing a contractor.
Shakespeare in the Park – discussions have taken place between County Parks and Shakespeare in the park representatives; another such meeting schedule for Monday, February 6, 2017 in the HP pavilion to further understand the needs of the group. HPF totally supports this venue in our park.
BVNA Skate Spot – waiting to hear from BVNA regarding a formal presentation; looking a smaller foot print, near the playground pool area; HPF will hold a community meeting to update neighbors. In 2013 there was a community meeting on the skate spot, but since a lot of folks moved in & out of the community, HPR is recommending an update informational meeting before it goes to the County Parks.
Meeting adjourned at 8:10 pm