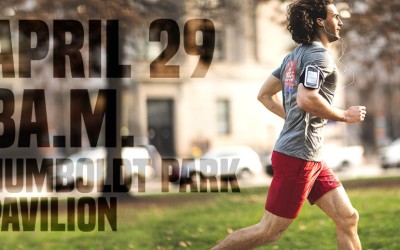 Race Bloopers can run around Humboldt Park for 13.1 miles, 26.2 miles or more.
Bloop, a new Milwaukee race, will be held at Humboldt Park Saturday, April 29.
This is no mistake, though the dictionary defines bloop as a "mistake" or shortened version of blooper. Nor, we're guessing, will the race feature a "short low-pitched noise emitted by an electronic device," which is another definition of bloop (who knew?). There may, however, be lots of grunts, wheezing and huffing and puffing by runners.