Perfect: like glass
Excellent: may have pebbled surface
Very Good: cracks may be visible
Good: cracks large enough to catch skates
Fair: wide cracks or pits
Poor: skating possible but hazardous
Melt: skating not suggested due to melting surface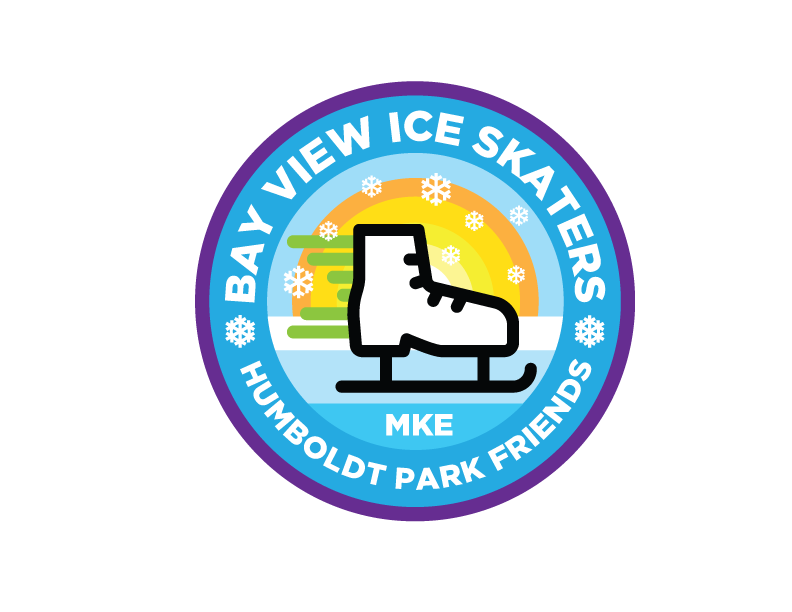 Hours of Operation
3pm-8pm weekdays, 12pm-8pm weekends
Ice Skating
Each winter the Humboldt Park lagoon offers residents a beautiful environment for ice skating. It is a traditional way to ice skate; outdoors on a real lagoon versus an indoor ice rink. Ice skating is open weekdays from 3 pm to 8pm and weekends from 12 to 8pm. Lights will stay on until 9pm.
Maintaining the surface and clearing snow is a big operation. The Humboldt Park Bay View Ice Skaters, a committee of Humboldt Park Friends, lead this effort. Humboldt Park Friends owns two commercial grade snow blowers to clear ice. When needed, the ice is flooded to smooth the surface. This is a volunteer effort. If you wish to contribute your time, use the form below.
A couple points regarding ice skating on the lagoon:
• If you bring your own hockey goals to the rink, take them with you when you leave.
`• Hockey goals left on the ice melt into the rink surface.
• The pavilion bathrooms will be open during all the posted skating hours
Interested in helping prepare the ice?
We are looking for volunteers to help maintain the ice rink. Humboldt Park Friends owns 2 large snowblowers to help clear the snow